IF YOU'RE A KID OR TEEN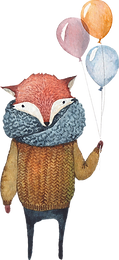 Hi. We're guessing you're here because someone in your life has died or has an advanced serious illness. Maybe it's a parent, sibling, grandparent, family member, friend, teacher, or coach. Maybe your person died a long time ago or very recently. No matter who it is you're grieving or when your grief started, we're glad you found your way here.
The things grieving people think, feel, wonder, and worry about can be really different, but there are some that many kids and teens seem to have in common.
Lots of kids & teens notice they...
Have trouble sleeping or eating

Can't concentrate or remember things ("What did the teacher say?")

Struggle with feeling guilty

Are worried something bad will happen to them or people they love

Feel like it can't be real

Have more headaches, stomachaches, or feel tired a lot

Have trouble relating to friends who don't get it

Are grieving differently than other people in their family
Can you relate to any of those? If so, you're not alone.

Here are what grieving kids and teens had to say:
No one understands what I'm going through, but they think they do
I can't talk to my friends about this
I can't talk to the adults in my family because they get too upset
Everyone wants me to talk about my feelings and I don't want to talk
I just want to be alone
I wish I didn't feel so different
When is this "grief" going to go away?
I don't know what I feel
I hate it when people tell me, "Move on," or "I'm sorry for your loss"
On the kid and teen pages, you'll find things you can read and listen to, and activities to do that might help you feel less alone in your grief. You might also discover new ways to remember the person you're grieving and take care of your body, mind, and feelings. Keep in mind: some of what you read, listen to, or watch could bring up big feelings, so please reach out to a trusted adult if you need support.
One last (but important) thing. Grief can be really hard — and it can make other things that were already hard seem impossible. Sometimes, grieving kids and teens need more help. If you are struggling with school, eating, or sleeping, or if you're thinking about hurting yourself or others, talking to a real human person can be one of the best ways to get help. You can start with a friend, a family member, a trusted teacher or counselor, or a crisis line such as Youthline, a peer-to-peer crisis line for teens. You can call them at 877-968-8491, text them by sending teen2teen to 839863 between 4 pm and 10 pm or chat online at OregonYouthLine.org. One more option: the Crisis Text Line can be reached by texting CONNECT to 741741. Whether you connect with a crisis line or a person in your life, please do reach out to someone when you're struggling — you matter, and you deserve help and support!